Recently, I've been listening to Eric Michael Dyson's book Tears We Cannot Stop: a Sermon to White America. As a white dude who grew up in the South and who currently lives in the south in the era of Black Lives Matter and the Drumpf Administration, I've been thinking a lot about what race has meant to me. Professor Dyson's book is an excellent jeremiad against indifference to the suffering and death being inflicted on our African-American brothers and sisters and I recommend the book to anyone who really wants to understand what is at stake in our current racial discord. But I don't really want to talk about that today. Instead, I want to talk about innocence.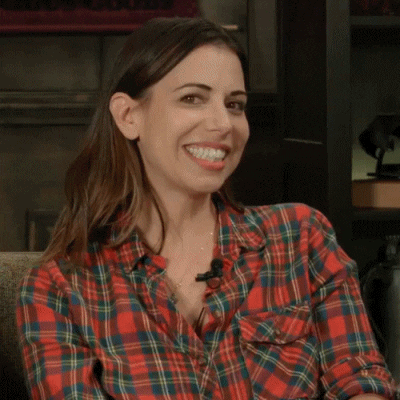 Professor Dyson mentions Dr. Jennifer Pierce's book, Racing for Innocence, and how it introduced the concept of "white innocence" as an interpretive tool. Dr. Alex Mikulich defines white innocence as follows: "It is how whites tend to think, speak and act as if we play no role in the racial conflict that is largely of our making and responsibility." Dr. Pierce, while engaging in an ethnographic study of a law firm, tracked how the lawyers at the firm talked about affirmative action and its effects, a hot topic at the time. She determined that the privileged white men at the firm, who were experiencing no ill effects from affirmative action, nonetheless felt its effects as injurious. As she notes:
Though most of these men refrained from making overtly racist remarks and deny accountability for racism, many recalled a time when they could work in predominantly white and male segregated spaces, earn robust salaries, and have a little fun at work by telling off-color jokes. (pg. 3)
While these men did not think of themselves as racist, they nonetheless acknowledged a longing for a more segregated workspace, where they could give themselves more freedom of expression at the expense of excluding groups like women and minorities.
A correlation of this notion of white innocence is a narrative Dr. Pierce calls "white racial progress," wherein initially ignorant white folk (usually men) become saviors of people of color. As someone who grew up in the south in the 1980s, I cannot tell you the number of times I was assured that the ancestors of my neighbors and my family were good to black folk. Anecdotes abounded of our generosity and gentility. It was almost hard to believe that Jim Crow was all that bad, what with all these benevolent white folk wandering around.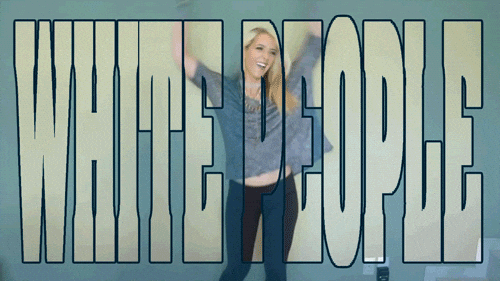 Anyhoo, in thinking about all this, I began to think about the many times I've talked with women in the church about the systemic discrimination that they face. The number of times I've thought to myself, "Yes, what you describe is horrible, spiritually and emotionally degrading. I am sorry that you've had this experience. But I've never witnessed such behavior in the church, so I'm sure that what you experienced was an anomaly." I think that my own behavior in this seems to betray a kind of patriarchal innocence, wherein I deny the reality of the system that privileges me above other groups, while taking advantage of those privileges, and at the same time imagining myself a kind of savior of women, protecting them from patriarchal abuse by the sheer power of my self-regard.
I remember one time getting into a small-time online fight with C Jane regarding the influence of BYU/Utah County on church culture. I was trying to argue that the high concentration of Mormons in Utah County meant that their attempts to enforce orthodoxy went to extremes, which were then exported to a relatively innocent "mission field." C Jane, correctly called me out, because I was positing that there was some mythical un-Utah out there, where the church was fair to women and where the vagaries of bishop-roulette wouldn't determine the level of orthodoxy and orthopraxy women had to maintain to experience dignity in a church setting, a utopia where garments fit well and where the creation of a mother's lounge wasn't seen as the height of accommodating women. Wherever I go, my status as a male who is willing to hold a calling in church makes me appear more valuable to the church than any given woman. While I may not agree with this practice, I nonetheless benefit from it in how I interact with the church. And while I may not intend to engage in discriminatory practices should I ever again receive a calling of some ecclesiastical power, my influence will always be limited by geography and by a system that inherently devalues women and their contributions, even while calling them incredible. Being just one dude (and a currently inactive one at that), my belief that "real Mormonism" will move beyond this broken gender system at some future day does squat to help women (and minorities) being hurt by the church right now.
I would suggest that a flower or chocolate bar on Mother's Day and the occasional talk by a man about what makes women great is, at this moment, not a true attempt to acknowledge, dignify, or support the women in our congregations, but rather a necessary fiction in order to maintain church leadership's patriarchal innocence of a system that routinely dismisses women. The church makes these gestures to, unwittingly I think, provide itself cover for the various ways in which women's voices are discounted, ignored, or excluded from the councils and leadership of the church. This isn't to say that the church doesn't have anything to say about fatherhood, but fatherhood is always addressed within a context of priesthood, because good fathers will have it and because Mormon masculinity is so tied up with priesthood leadership and position that it is impossible to untangle them and make any sense. There is no similar corollary for women; a mother is not a failure in the church if she is not made a Relief Society President by the time she is fifty, but a man might be considered so if he is not a high priest by the same age. So women get motherhood and men get priesthood, not because those are equal callings or responsibilities, but because the church has not yet found a way to discuss masculinity that does not come in the context of men presiding over women. Think about that the next time a home teacher asks a father to choose someone to say a prayer.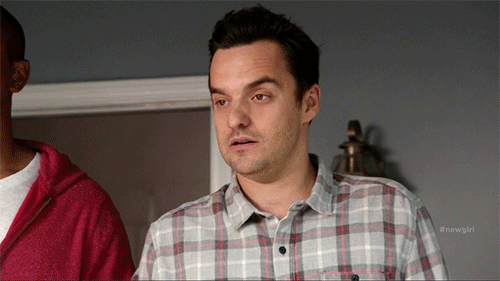 All that said, I do think that Mormonism is God's church, but it is also literally man's. I believe that as we embrace more of the godly, and let go of the worldly, our embrace of patriarchy (and white supremacy) will loosen and those aspects of this religion will fall away. Otherwise, I don't understand what the purpose of an open canon and revelatory direction might be. But in the meantime, we have a duty to mourn with those who mourn and comfort the comfortless today. That is not a task that will be accomplished so long as men in the church pretend to themselves that they do not benefit from or perpetuate the subjugation of women's voices.