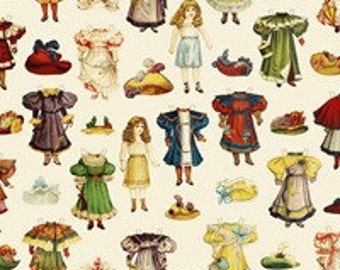 Last year my family and I were fortunate to spend a significant portion of our summer in Japan. One of the things Brother J and I admire about the Japanese is that they are, generally speaking, much less slovenly than Americans. You don't see Japanese people walking around in public wearing sweats or raiment in ill repair (what used to be known colloquially as "grubbies"—at least that's what my mom called them). Almost everyone is dressed neatly and stylishly. I like to think I take a modicum of pride in my appearance, at least if I'm going to be seen by people not related to me by blood or marriage, but I rarely felt presentable in Japan. They are a very well-dressed people.
I probably noticed this only because the cultural differences were so striking. At home in the United States, I don't think a lot about how other people are dressed, unless someone has committed a Glamour DON'T so egregious that it can't be missed, even by the likes of me. I'm just too self-absorbed to be judgmental about clothes. Also, I have no taste. I know what I like, but that's just, like, my opinion, man. At the same time, I try to dress appropriately for the various occasions, situations, etc. I don't like to draw attention to myself, and at my age, I particularly don't wish to appear undignified.
So I have mixed feelings about dress codes. On the one hand, I'm a live and let live type of person. If you want to go to the Burger King in a cropped tank top and a leopard-print miniskirt, that's no skin off my nose. If your grandchildren don't mind being seen with you, why should I? On the other hand, I sometimes find myself annoyed that schools keep having "Pajama Day." I've never worn my pajamas in public—even the cute ones—and I don't understand why anyone would want to. Does it bother me that people sometimes wear their pajamas in public? I guess I don't care about that. I guess I just resent the idea that one ever ought to wear pajamas in public because, really, deep down, I feel there should be a general understanding that one ought not. (Also, as a parent you spend all these years hassling your kids to get dressed, and then school turns around and tells them not to bother. I mean, come on.)
Possibly I'm just a selective curmudgeon. No, that's probably exactly what it is, which brings me back to dress codes and my mixed feelings.
Mormons have a Sunday dress code that is for the most part unwritten. When youth have activities, the dress code is quite explicit, especially if the activity is to be attended by young women. But there are no actual rules for what to wear to sacrament meeting. Everyone is welcome. Generally speaking, no one's going to be turned away at the door if they're not dressed "appropriately." At the same time, everyone who's attended Mormon church knows what is expected in terms of Sunday attire. If there aren't explicit rules, there are easily-observed norms. Women wear dresses and skirts. Men wear ties. Men in leadership roles wear ties and suitcoats.
Is there anything wrong with these norms, these (mostly) unwritten rules? Well, some women don't like wearing skirts or dresses. They'd prefer to wear trousers. Personally, I don't mind wearing skirts or dresses to church, probably because I don't have much occasion to wear them otherwise, and I have collected quite a lot of them over the years because I think they're pretty. I do wish women who prefer to wear trousers felt more comfortable wearing them to church because I don't see any reason why they shouldn't. Mormons don't believe it's inappropriate for women to wear trousers generally, so why should we object to women showing up to church wearing dress slacks comparable in quality/formality to men's dress slacks? It doesn't make sense. (And if you're going to be working with young children, say, in the nursery, skirts can be very impractical and potentially even immodest. I've attended church with young children. I know of what I speak.)
But when it comes right down to it, I'm not sure it's right that we have rules, even unwritten ones, about what is appropriate attire for church. I get—and am sympathetic to—the argument that our dress represents and informs our attitude and behavior. Of course this is true. There's a professional way to dress and a non-professional way to dress. Sometimes it's good—even preferable—to wear a uniform. (And if you don't work at Target, you should definitely not wear red to Target.) If you got invited to tea with the queen, you would probably wear your best clothes. If you were invited to the Oscars, you would probably buy a new outfit, and it would probably not be jeans and a t-shirt. If you'd dress up for the Oscars, why wouldn't you dress up for church? Is church more or less important than the Oscars?
Well, I think church is different from the Oscars. Or tea with the queen, or a state dinner, or whatever. There's nothing in the scriptures that says you should dress up for church. There's plenty of scriptural support—particularly in the Book of Mormon—for the argument that it shouldn't matter what we wear to church. The poor folks Alma preached to were cast out of the synagogues because of the coarseness of their apparel, and that was clearly wrong. The Book of Mormon prophets did not make ambiguous statements about costly apparel. I don't think Mormons (or other church-going people) wear nice clothes to church in order to show off or make themselves look better than other people. Well, maybe some of them do, but I don't think most do. I think most wear nice clothes to church because they think it's the respectful thing to do, and because that's what they were taught to do. But our dress code definitely reflects an upper-middle class sensibility (even if we're not all upper-middle class). How many men among the general population actually own suits? How many teenage boys own (white) dress shirts?
I always think of this conversation I had with a friend at college, who was a Baptist but had attended a Mormon sacrament meeting once. She said it was a beautiful service, but she'd felt uncomfortable because she wasn't dressed like the other girls. Well, yes, I was surprised that she thought the service was beautiful, but mainly I was dismayed that she felt uncomfortable because her dress made her conspicuous. For the record, she was wearing a knee-length skirt, and the other girls were all wearing tea-length or longer. Now, this seems like a really small thing. I rather doubt that anyone in that room looked at her knee-length skirt and thought, "Hussy." Certainly I've worn plenty of knee-length skirts to church in my day. (Confession: I've worn above-the-knee skirts to church, and the only time I felt uncomfortable was the Sunday after I'd started wearing temple garments and I couldn't be sure I wasn't advertising my recent endowment. This is probably why so many Mormon ladies like the tea-length skirts.) But regardless of what everyone else in the room was thinking or not thinking, my friend noticed the difference and felt uncomfortable as a result. How must it feel for a woman who doesn't own a dress or a man who doesn't own a tie to walk into Mormon church for the first time? If we're doing our jobs right, people should feel welcome regardless of what they're wearing, but I wonder how many nevertheless think, "I'm not like these people," or "I don't belong here."
I don't know what the answer is. Lifelong members aren't going to feel comfortable wearing casual clothes to church. We are definitely not going to see a bunch of Mormon priesthood leaders implementing Casual Sunday to make a point. And it's not as though Mormons are alone in this "church = nice clothes" mentality. It's a tradition that started way before our time. I'm not keen to start a Wear Dungarees to Church movement. For one thing, I doubt that would accomplish anything meaningful. For another thing, I don't even know if I have the right idea. Am I uncomfortable with the prospect of church becoming another space where it's acceptable for people to let it all hang out (sometimes literally) because for all my sartorial ineptitude, I'm still kind of a snob? Or do I just suspect that dress standards have an ennobling effect, which makes me reluctant to deep-six them? Have I been brainwashed? Am I overthinking this?
The other story I'm thinking of is about a friend who was getting off work early and decided that he would do a session at the temple before going home. He works in a casual office, so he wasn't wearing church clothes, just regular clothes. Not even business casual. The person at the front desk told him he couldn't come in dressed as he was. Not past the lobby, anyway. So he didn't do a temple session. He went home instead. Did he put on a suit and tie and go back to the temple? No. Should he have? I dunno, maybe. Who cares? The distance between the temple and his house, combined with traffic, combined with the fact that he still had young children at home, made a special trip inconvenient and not obviously the best choice. It's not like he had a powerful witness from the Holy Ghost that he was "supposed" to go to the temple that evening. An opportunity spontaneously presented itself, and he thought it would be nice. But since he wasn't dressed respectably (or "respectfully") enough, he ended up not going.
The funny part was that if he had been allowed past the front desk, the very first thing he would have done was change his clothes. No one in the endowment room would have known how he'd been dressed when he arrived at the temple because everyone inside the temple is dressed the same. You can't tell who has more money or status or better fashion sense. Are they special clothes? Yes. But they're not necessarily "good" clothes. They're as practical as white clothes can be. They're not designed to be noticed. Each article of temple clothing has significance, but unless you put it on backwards or something, none of it is going to be of concern to anyone but you. Is there some principle at work here that should (or can) be applied to our meetinghouse dress codes?